---
Detecting the impact of elevation gradient on plant demography and elevation shifts in early succession forests based over 20 years data
​2015 - present
This work is collaborated with ecology scientists and master students in Nanjing Forestry University, Lu Zhai (University of Miami), Dr.Zhaofei Fan (Auburn University)
China, as the world's most populous country, has being experienced the warming temperature in recent decades. Temperature rising has been detected in Anhui province (eastern China) since 1980.

We provide a detailed analysis using every 5 year intervals forest re-census measurement (dbh of all stems (dbh ≥ 5 cm) data from 716 permanent plots in Anhui between 1989 and 2009. (Red dots represent study plots). Those plots are located along elevation from 20 to 1300 m.​


We questioned that:
​1. Does elevation gradient have consistent impact on plant growth and recruitment rates in each 5-interval between 1989 and 2009?
2. Whether tree genera in this region are currently experiencing elevation shifts? If yes, whether the shifts are associated with plant adaptive responses of demographic rates.
Relevant publications:
Zhang, X.*, B. Zhang*, Z. Fu, L. Zhai, M. Meng, and J. Zhang. Under review. The impacts of elevation and climate change on plant demography and elevational shifts in young-growth forests based over 20 years data. (*Joint first authors)
Relevant Presentation:
Aug 2016 - 101th Ecological Society of America Annual meeting (ESA), Fort Lauderdale, USA.
July 2016 - 4th Annual International Conference on Ecology, Ecosystems and Climate Change, Athens, Greece.
---


Comparing the effects of Silicon-fertilization and arbuscular mycorrihizal fungus (AMF) addition on improving salinity tolerance of coastal woody plants
​2016 - present

This work is the topic of Zhiyuan Fu's Master Dissertation (Collaborated with Nanjing Forestry University, Dr.Michelle E. Afkhami, Honglin Feng)
Background:
Sea level rise is expected to increase worldwide over the coming decades, and its impacts are beginning to be felt in many areas. Two major direct impacts of sea level rise are submergence and salinity intrusion into groundwater and soil. Soil salinity influences plant establishment, development and growth.

Fertilization can improve plant salinity tolerance, but it is important to reduce the need for fertilizers and prevent the accumulation of nitrates and phosphates in soils The goal of this study is comparing the relative efficiencies of using fertilizer addition (Silicon) and arbuscular mycorrhizal fungi (AMF) improving local coastal forest community tolerance to saline. We are aiming to provide some suggestions of constructing a better coastal shelter-forest community.
​
Hypothesis:
1. AMF and Si-addition can both improve coastal woody plant salinity tolerance.
2. With a certain level of AMF addition, the same/similar efficiency of improving plant salinity tolerance can be reached as with silicon addition.



Study site:

The field site, Dafeng Milu reserve, is located in Dafeng, Yancheng City, Jiangsu Province of China (33°05'N 120°49'E).

The pot experiment is conducted in Xia Shu intelligent greenhouse, in Nanjing,

Jiangsu Province of China.

​
Powered by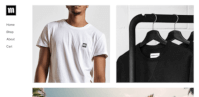 Create your own unique website with customizable templates.