1. Project on "Scaling the effect of stressors from populations to metapopulations"
2018 - present
Background: The effect of environmental stressors on populations is typically studied in well-mixed conditions. However, most populations in nature are not well-mixed, and stressors tend to be heterogeneously distributed over a population's spatial range. Little is known about how the spatial distribution of stressors interacts with dispersal to influence population dynamics.

Study Question: How do the physiological consequence and spatial distribution of a stressor interact with dispersal to determine the impact of stress on metapopulation size?
Major Findings: We prove mathematically and observed experimentally: A uniform spatial distribution of stressor minimizes the total equilibrium size of experimental metapopulations, with the magnitude of the effect depending predictably on dispersal rate and geographic pattern of stressor heterogeneity.
​​
Relevant publications:
Zhang, B., D. L. DeAngelis, W. Ni, Y. Wang, L. Zhai, A. Kula, S. Xu, J. D.Van Dyken. Scaling antibiotic efficacy from cells to metapopulations. Submitted.
---
Detecting the impact of elevation gradient on plant demography and elevation shifts in early succession forests based over 20 years data
​2015 - present
Background: Our study focus on an emerging form of land use change in mountains, cessation of human disturbances, which have widely occurred in Europe and China, due to economic transformations or ecological concerns of the disturbances.
Following the disturbance cessation, low land forest recovery may have opposite effects on plant elevational shifts to that of warming climate (i.e., upslope shifts by warming climate vs. downslope shifts by forest recovery). Therefore, under the two contrasting and simultaneous impact, it is critical to quantify their net effects on plant elevational distributions.



---
Part 1 - ​Downslope shifts of woody species after cessation of human disturbances in spite of global warming
To quantify the net effects of the two contrasting and simultaneous impact (warming climate vs. land use change), we used extensive 20-year forest inventory data from four mountainous areas in eastern China (39,553 individuals in 481 permanent inventory plots) where intense deforestation occurred up to 1970 but was then ceased to facilitate natural forest recovery.

Our results suggest that, prior to stand succession, the disturbance cessation and consequent forest recovery at low elevations had greater effects on the species shifts than the warming climate. In systems that are being allowed to recover from past human disturbances, the forest recovery effects on species distributions should be explicitly accounted for when assessing the global warming impact.


Relevant publications:
Zhang, X., L. Zhai, K. Feeley, Z. Fu**, G.G. Wang, J. Zhang and B. Zhang¶. Downslope shifts of woody species after cessation of human disturbances in spite of global warming. Submitted. ¶: Corresponding author

Relevant Presentation:
Aug 2016 - 101th Ecological Society of America Annual meeting (ESA), Fort Lauderdale, USA.
July 2016 - 4th Annual International Conference on Ecology, Ecosystems and Climate Change, Athens, Greece.
Part 2:
---


Comparing the effects of Silicon-fertilization and arbuscular mycorrihizal fungus (AMF) addition on improving salinity tolerance of coastal woody plants
​2016 - present

This work is the topic of Zhiyuan Fu's Master Dissertation (Collaborated with Nanjing Forestry University, Dr.Michelle E. Afkhami, Honglin Feng)
Background:
Sea level rise is expected to increase worldwide over the coming decades, and its impacts are beginning to be felt in many areas. Two major direct impacts of sea level rise are submergence and salinity intrusion into groundwater and soil. Soil salinity influences plant establishment, development and growth.

Fertilization can improve plant salinity tolerance, but it is important to reduce the need for fertilizers and prevent the accumulation of nitrates and phosphates in soils The goal of this study is comparing the relative efficiencies of using fertilizer addition (Silicon) and arbuscular mycorrhizal fungi (AMF) improving local coastal forest community tolerance to saline. We are aiming to provide some suggestions of constructing a better coastal shelter-forest community.
​
Hypothesis:
1. AMF and Si-addition can both improve coastal woody plant salinity tolerance.
2. With a certain level of AMF addition, the same/similar efficiency of improving plant salinity tolerance can be reached as with silicon addition.



Study site:

The field site, Dafeng Milu reserve, is located in Dafeng, Yancheng City, Jiangsu Province of China (33°05'N 120°49'E).

The pot experiment is conducted in Xia Shu intelligent greenhouse, in Nanjing,

Jiangsu Province of China.

​
Powered by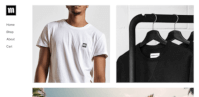 Create your own unique website with customizable templates.